The mission
The mission of the Los Angeles Cedars Foundation is to enable Rotarians to advance world understanding, goodwill, and peace through the improvement of health, the support of education, and the alleviation of poverty.The Foundation is a not-for-profit corporation supported solely by voluntary contributions from Rotarians and friends of the Foundation who share its vision of a better world.
grants and programs
Through the Foundation's grants and programs, Rotarians and other contributors can help change the world. They can finance a well for a village that lacks clean water, improve the environment, or provide scholarships to educate the next generation. The grants and programs available to Rotarians allow them to realize Rotary's humanitarian mission throughout the world, including its number-one goal of eradicating polio.
eradicate polio
To eradicate polio, Rotarians have mobilized by the hundreds of thousands. They're working to ensure that children are immunized against this crippling disease and that surveillance is strong despite the poor infrastructure, extreme poverty, and civil strife of many countries. Since the Polio Plus program's inception in 1985, more than two billion children have received the oral polio vaccine.
LA Cedars Rotary Club Is Proud To Announce a partnership and commitment with:
the World Lebanese Cultural Union (WLCU)
Los Angeles Beirut Sister Cities
Lebanese Rotary Clubs

& the Lebanese Food Bank
To Assist In Feeding The Hungry Families In Lebanon.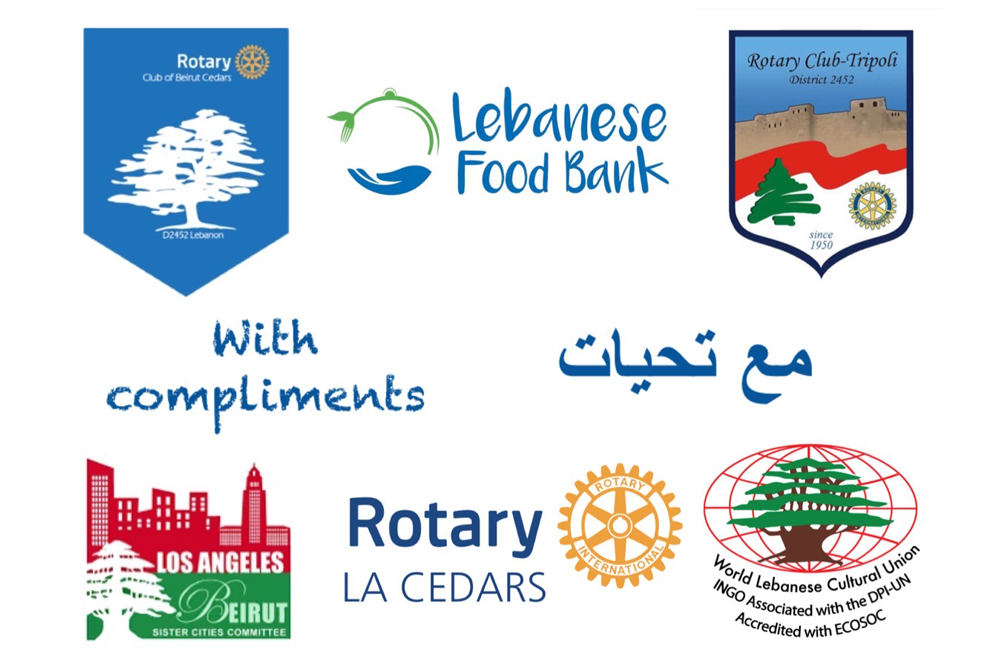 Help Us Feed Hungry Families
LA Cedars is having a fundraising event to help feed the hungry in Lebanon. For a donation of $35 would feed a family of four for 1 month. So how many families would you like to feed per month?
Help us fight hunger in Lebanon Today
Click to learn more about food program
Making a difference around the world