WATER FILTRATION
Public schools in Lebanon are in need of clean water for their students. Rotary members in northern Lebanon decided to install new tanks and water filters in a few nearby schools with the help of a Rotary Foundation grant. Two years later, District 2452 Governor and other district leaders saw the potential of creating one giant water project that could reach every school and involve all of the country's Rotary clubs.
We are working in cooperation with the Ministry of Education, World Vision, UNICEF, and the Red Cross. Red Cross volunteers take water samples in each of the schools a few times a year and send those samples to the Lebanese Agricultural Laboratory Institute for testing.
It will cost roughly $2,500 a school to install water tanks, filters, and provide ongoing monitoring. The goal is to reach all 1,535 schools.
THIS IS A SCHOOL IN LEBANON
PRINCIPLE WITH HIS STUDENTS
THE SCHOOLS WATER SYSTEM WAS CONTAMINATED
LA CEDARS INSTALLED A FILTRATION SYSTEM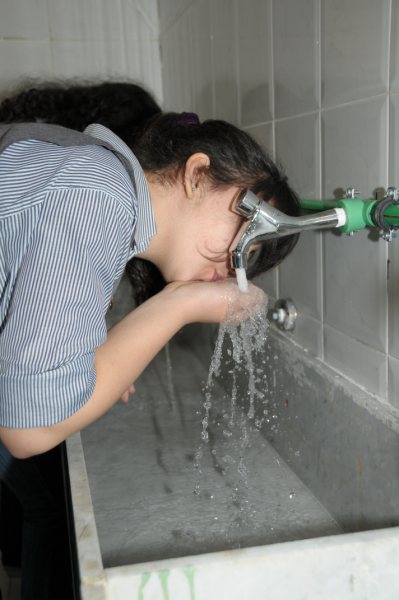 NOW THE STUDENTS CAN DRINK CLEAN WATER